Time: 6:30 PM
Situation: Group of 10 middle management executives from sales department exiting from a training room
Result: Each one of them was feeling conquered as they excelled in their post training assessments and their target as per KRA of 8 hours training program in a year, is achieved
Current Time: 10:30 PM
Situation: Those 10 people working on their excel sheets, making calls to customers, dealing with vendors, updating the sales report, preparing for next day's presentation to the operations head
Result: Skipped dinner, missed calls from spouse and parents, hyper tension, restless body, good night messages from kids over video call
Oh !! I guess I skipped telling you the topic of the training; it was
"HOW TO MAINTAIN WORK- LIFE BALANCE"
My question here is
Is It Really Work-Life Balance Or It's Life-Work Balance?
What come's first- Life or Work?
Would you do a good job, if your job is all you do?
Aren't we all working to have a happy life?
In today's world where pizza and burgers are just click away so is the office or work. I remember in my first job I got my personal laptop after getting promoted to next level. I was on cloud nine that day, feeling like a real soldier with gun and bullets on back in form of a laptop. It was no less than winning an award for me. But within few months I realized the true meaning of statement "With more power comes more responsibility." But I felt the equation between power and responsibility was very unfair.
Work- life balance, Quality time with family, Me time theory are talked so much in work environment and business schools, that they seem easy targets which in reality are not, however in reality small changes can help us bring the right balance and I am sure it's pretty simple than finding Newton's fourth law.
5 effective tips to create better Life-Work balance
1.Handshake with technology,don't hug it
Become tech competent, let technology be your savior. Most of us are Twitter holics, Instagram instigators, Facebook frolics or Whats app warriors. We spend lot of time putting our nose, head and heart in knowing about others business. But when it comes to learning new technology for self growth; the common excuses that we hear are "I am technologically illiterate"; " I am too old to learn this stuff"; " I am good with what I was doing currently"; "This change is not for my work" etc. Getting acquainted to all these life guards is not recommended rather it's mandatory.  These new developments are "boon and bane" both; it depends how we want to treat them.
Mentioning few great ways that I know can save your time and energy: Using automation will definitely make your work faster and better. Paying bills online, using Net banking, Scheduling emails and Reminders are great protectors. Using webinar for training is the new age demand. This way lot of training cost and time can be saved. Going online, Organizing meeting online, doing video calls, using Hang out, Skype and many such applications are blessings and need of the time. Saving time on work will automatically give you more scope to be at home early.
2.A day's Bucket list makes a lot of sense
"The key is not to prioritize what's on your schedule, but to schedule your priorities"- Stephen Covey. It's easy to get overwhelmed when you have lot on your plate. So making a bucket list could save you from the pressure of missing out on important things. Dividing activities into category of urgent, important and can be done later will help you to prioritize your tasks better. At times listing them on paper gives more clarity. Don't forget to add your personal commitments like meeting a friend for lunch, paying phone bills, doing flight reservation for parents, taking flowers for spouse while going home,  to it as well. This will help you to distance from the common office time wasters like small talks, gossip mongers, multitasking, social networks and online distractions. Also keep minimum half an hour for last minute entrants; as they are obvious and usually unavoidable in real time situation.
3.It's hard to say "NO",learn it for your own good
Amit wanted to go home early but office friends planned a quick catch up over drinks. He found it difficult to say No, so had to miss family dinner at home.
Maria's boss wanted her to give extra time at work; to groom the new hires, she has plans to go out with friends, but she doesn't know how to say No to the boss without pissing him off.
Ravi is recently promoted as a Senior Manager and his director wants him to do multiple projects in a go. Ravi suggested, he needs time to settle but boss replied saying everyone else of his stature is doing the same. So Ravi found no other way but to say YES.
Do any of the above situations sound familiar?
We live in a society where networking is natural and essential too. We tend to create relations with our bosses, peer group and colleagues; in that scenario giving extra favors in form of extra work is unavoidable. Many of us have fear of conflict, desire to be unique and we don't want to hurt others feeling. However,I think we all should form certain standards for self. Any activity/request falling out of those standards should be negated in firm or polite way. Saying "No" is always better than doing it half- heartedly.
4.Disconnect from work as it's vacation time
I recently came back from my most awaited trip, holiday that was much needed and I am grateful that I could get it too. But on my coming back I realized that I had not disconnected from my life back home and office. Whenever I got time I kept checking my emails and in fact worked whenever I could spare the moment. So, if after completing my trip I am not feeling fully rejuvenated and refreshed it's because of my doings. But I wonder how many of you have the same feeling. Just putting "Out of Office" notification doesn't make one out of work. Actually getting your brains out of it is essential. Going for hiking, road trips or simple vacations are the biggest stress relievers. Study also shows that vacations increase productivity. One should always have one long vacation and two small ones in their yearly calendar. Vacation means breaks without laptop, office files and official work. Vacations offer new perspectives. It broadens our horizon.
5.Fear of missing out (FOMO)
FOMO is the new age epidemic. Many of us are suffering from it without even considering it as a problem. Urge to know everything and fear of feeling left out are very common worries these days.  I have heard many clients saying "I leave from office late after seeing my boss and other colleague leaving because I don't want to miss anything". "I have to attend office parties because I don't want to miss the tittle- tattle and don't want to feel left out the next day". Realizing that you might not actually be missing out on anything important and critical office decision impacting you will only be taken in office hours and not in your absence, is the first step to avoid FOMO.
Work Is A Part Of Your Life, It Isn't All About It!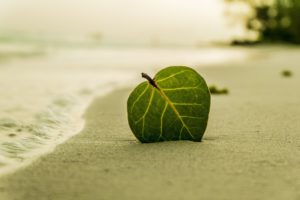 Every Now & Then, Sit Back & Reflect! Ask Yourself Some Questions
Am I bringing in balance to different areas of my life?
What should I do this week/month/year to bring balance?
Does my current situation or ecology helps me to bring in balance?
Reflecting & visualizing the change helps you effectively execute & achieve it.
HAPPY BALANCING:)
As a Lifecoach, I am eager to receive your comments!
Re-code Re-wire Transform